View Blog
Hendrikka's Inspirations: Diane von Fürstenberg
July 4, 2019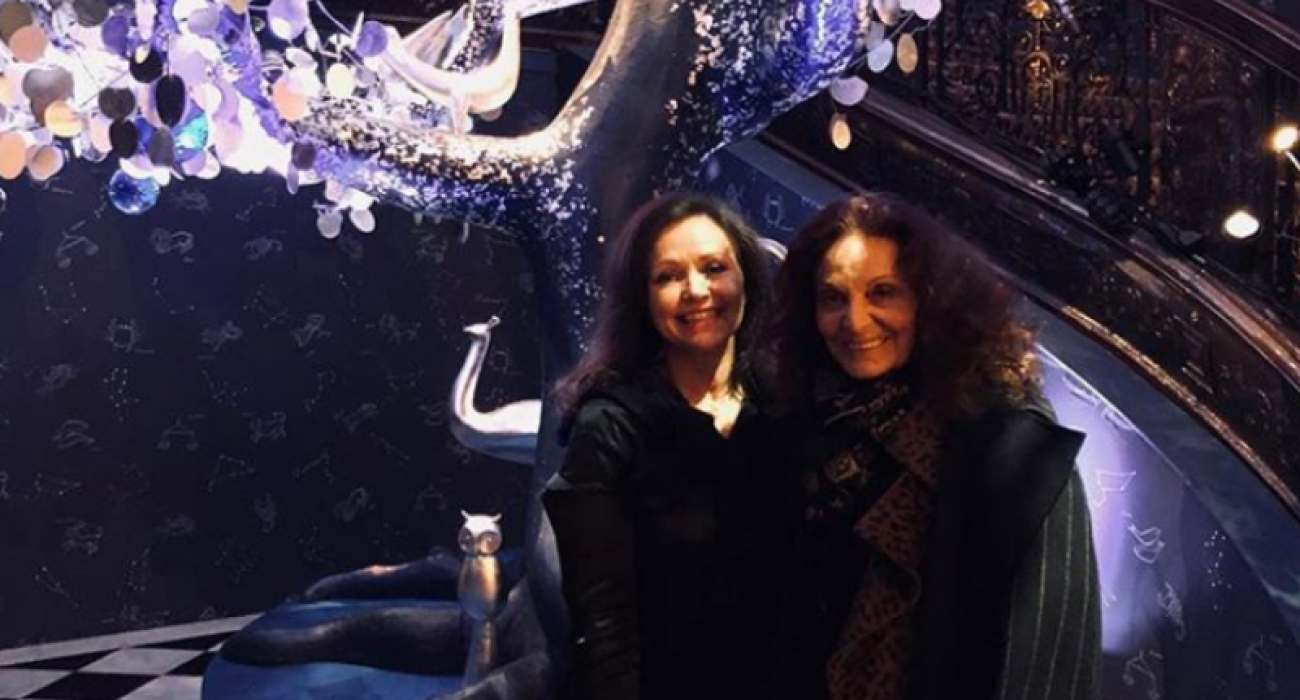 Every designer draws inspiration from others who have gone before them, and one of Hendrikka's greatest inspirations is Belgian fashion designer, Diane von Fürstenberg (known for her fashion company "DVF"), whose work and life has influenced Hendrikka's career and passion over the years.
Diane Von Fürstenberg's life before fashion design
Fürstenberg was born in Brussels on December 31st 1946 as Diane Simone Michelle Halfin to Jewish parents. Both of her parents influenced her life, teaching her that "fear is not an option", through her mother's experience as a Holocaust survivor who had been a prisoner at Auschwitz concentration camp and her father's migration to Belgium in 1929.
The beginning of a career in fashion
Fürstenberg studied at a boarding school in Oxfordshire, UK, before going to study Economics at Madrid University and then the University of Geneva. Following this time, she then moved to Paris, where she began working as an assistant to Albert Koski, a fashion photographer's agent. She then went on to move to Italy to complete an apprenticeship with Angelo Ferretti, the textile manufacturer, where she learned a wide range of skills and produced her first clothing items, which were silk jersey dresses.
How did DVF begin as a fashion company?
Diane von Fürstenberg initially became known for her marriage to Prince Egon von Fürstenberg in 1946, however she decided within the following year that she would begin designing women's clothes. She described how she "decided to have a career. I wanted to be someone of my own, and not just a plain little girl who got married beyond her desserts."
The couple separated in 1973, and Diane von Fürstenberg moved to New York. It was here that she met Vogue editor Diana Vreeland, which led to her name being listed on the New York Fashion Week Fashion Calendar, which is where DVF was launched as a fashion business, despite the challenges of being a woman in what was largely a men's industry at the time.
DVF's greatest fashion influences
Diane Von Fürstenberg's most iconic pieces include her introducing the design of the knitted jersey "wrap dress" in 1974, which today is in the collection of the Costume Institute of the Metropolitan Museum of Art. Today, her fashion company, DVF, is known in more than 70 countries internationally, she was listed as the 68th most powerful woman in the world in 2015 by Forbes.
How has DVF influenced Hendrikka Waage?
Hendrikka has been inspired by Diane von Fürstenberg's life both personally and professionally, where she has persevered to great success despite the challenges she has faced. Hendrikka has also enjoyed a number of her books, including "The Woman I Wanted To Be", which she has shared with her friends too. The designers met last year when von Fürstenberg was creating the Christmas Life Tree at Claridge's in London and bonded over their shared interest in astrology.
Stay up to date with Hendrikka's latest news and influences by reading the Hendrikka Waage blog.