View Blog
How Norse design has inspired contemporary jewellery features
July 16, 2019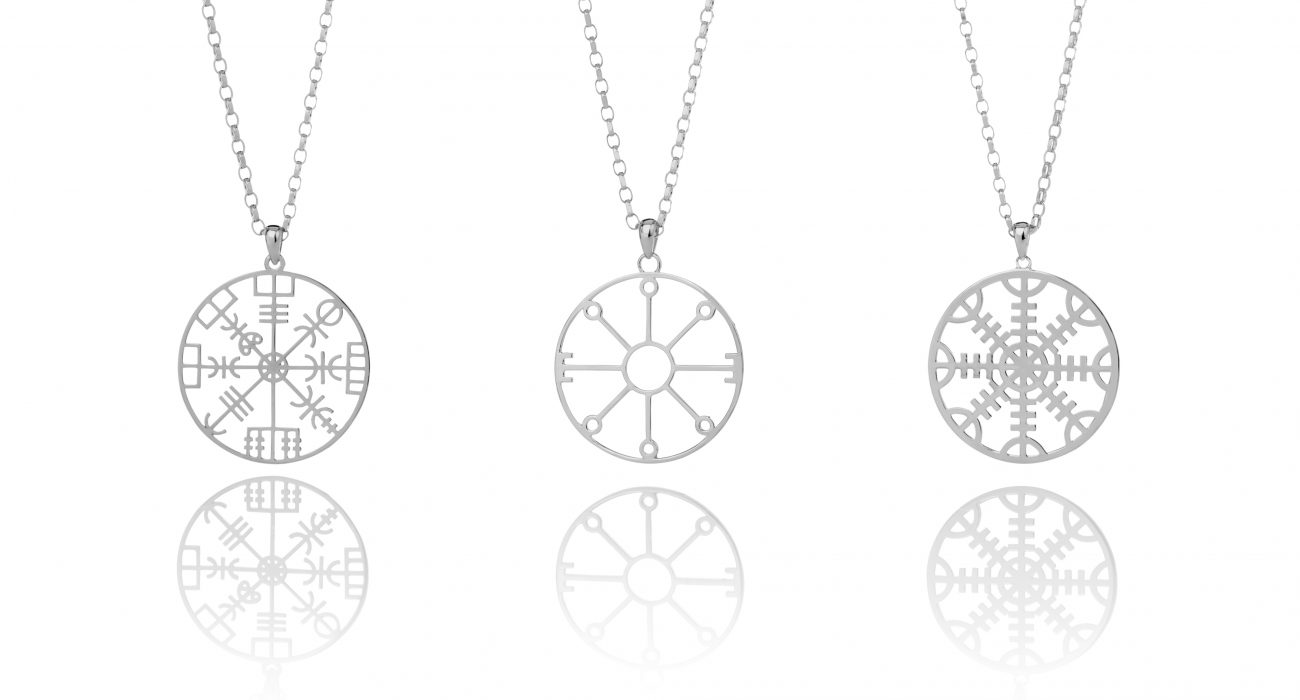 While Norse Mythology has long held an interest for many people, it has recently enjoyed a resurgence in pop culture thanks to shows like Game of Thrones. From swords and weapons through to the intricate metalwork that was used to create Viking jewellery, a new fascination with ancient Scandinavian design has become something of a trend. So, how has Norse Mythology inspired the design of various modern jewellery features?
Silver jewellery
The Vikings loved silver and the common pieces of jewellery created by Norse cultures were made from sterling silver. Many of the features of the design can be seen in more modern pieces,  for example, intricate and symbolic patterns that you'll see within many jewellery pieces today.
Good luck charms
Good luck charms were central to Nordic cultures, and this meant that they would often wear symbols such as the Helm of Awe, which is a powerful protection symbol. This was commonly worn by the Vikings to instil awe and fear into their enemies and is still believed to symbolise protection today. Our Double Helm of Awe Bracelet perfectly captures this, with the layered beading  giving it a contemporary twist and an impression of stacked pieces, which is a trend we are seeing grow in popularity.
Gold pendants
Gold was much less common than silver among the jewellery designs of Norse cultures – but it did still appear. In fact, gold rings that date back to the 12th century have been found in Britain. The Vikings also created gold jewellery with symbols such as the Vegvisir charm, or "See the Way" symbol, which was intended to help the bearer find their way through rough weather. Hendrikka has recreated this in an elegant, modern design within her Direction pendant necklace.
Magical influences
Alluring charms were another feature within Nordic culture, with magical influences displayed in the jewellery they wore. This included the Prayer symbol, which was believed to have strong protection powers, but also the ability to grant the wearer their greatest wishes. Just like our Prayer Symbol necklace, this was ideal for wearing solo or layered with other symbolic necklaces.
Viking culture has fascinated people for generations, not just for its violence and conquests but way of life too. The Norse design of jewellery pieces has had a consistent influence over modern accessories over the years.
Take a look at Hendrikka's Norse Mythology Collection to see the symbolism she has used and see which pieces are your favourites.