View Blog
How to choose jewellery to suit your face shape
July 10, 2019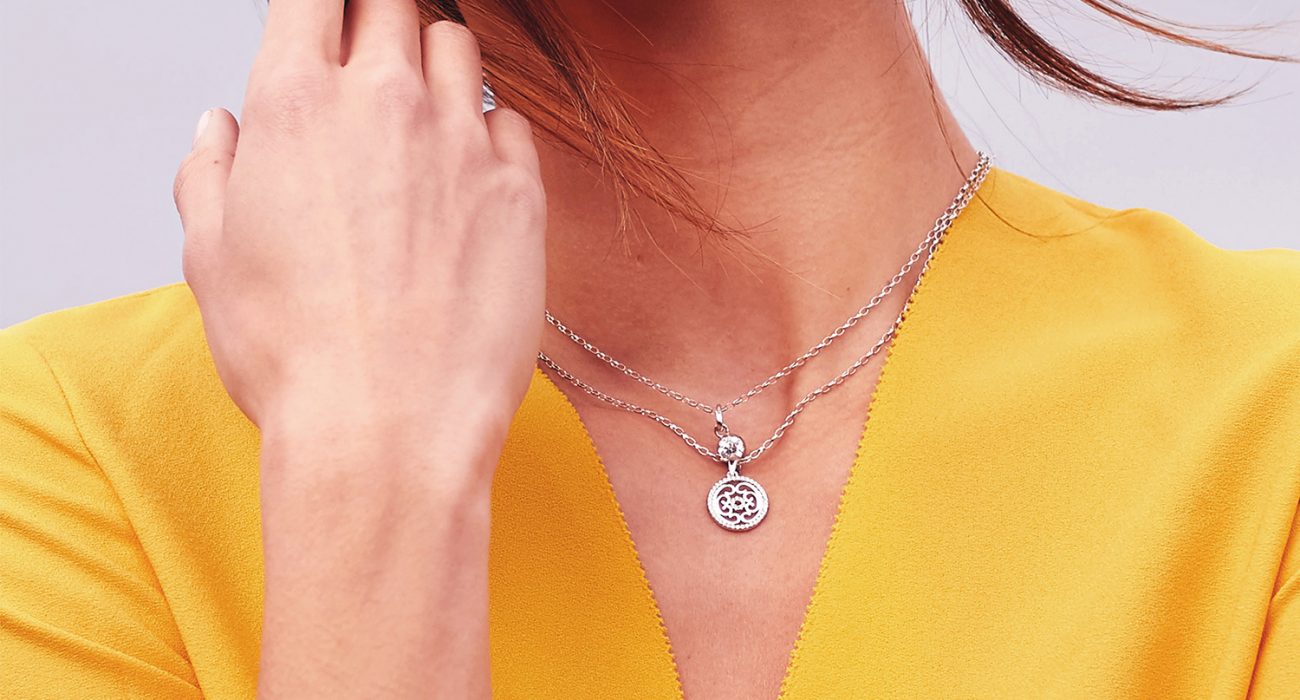 Just like different fashion styles suit certain body shapes, different types of jewellery are also more suited to some face shapes than others. If you're looking to find the pieces that are most likely accentuate your best features then basing your buying decisions on what's likely to best suit your face is a great place to start.
What type of face shape do you have?
The easiest way to establish this is either to print out a photo of your face and draw around the outside or use editing software to trace the outline of your face in a photo. The outline that you get is a good indicator of the face shape that you have. There are six specific face shapes: round, square, oval, rectangular, heart shaped or pear shaped. Once you know what type of face shape you have, you can move on to looking at the jewellery that will work best for it.
Oval
This type of face shape is very versatile and if this is you then you can wear almost any style of jewellery. Short to medium length earrings with angular aesthetics (e.g. diamond shaped) set off an oval shaped face perfectly. Oval shaped faces can carry off statement necklaces as well as benefitting from more subtle chains and pendants.
Round
A round face benefits from anything that adds length so long drop earrings are ideal. Large hoops can also have a lengthening effect on a round face, as well as necklaces that draw attention to the base of the neck and away from the softer lines of the face. Pendants with pointed stones or pendants are ideal.
Pear shaped
Bringing balance to a pear shaped face means working with the upward taper – a narrower forehead and wider chin. The easiest way to do this is with opposite shapes, for example earrings that are narrower at the base than the top.
Square
The defining feature of a square face is that it is incredibly angular so the perfect jewellery for this type of look is anything that softens those lines. Oval shaped stones and long hoops are a simple way to bring some curve and softness to a square face. Earrings that add width or necklaces that sit on the neck, as opposed to dropping down to the chest, can emphasise the angles and are best avoided.
Rectangular
If you have a rectangular face then length will be the feature you're most likely to be concerned about. Choker necklaces are ideal for someone with a rectangular face, as they don't elongate the aesthetic. Dangle and drop earrings are fine as long as they don't fall below chin level, as this can serve to make the face seem longer.
Heart shaped
Anything that gives the impression of a wider jaw line serves the heart shaped face well. That could be a choker style necklace, chunky neckline jewellery or earrings that taper at the top and are wider at the bottom.
There is some science to style and picking jewellery to suit your face shape is a great way to harness this to achieve a better look.
Browse Hendrikka's earrings to find something that will suit your face shape today.