View Blog
Hendrikka Waage is excited to partner with Heida Reed
July 10, 2019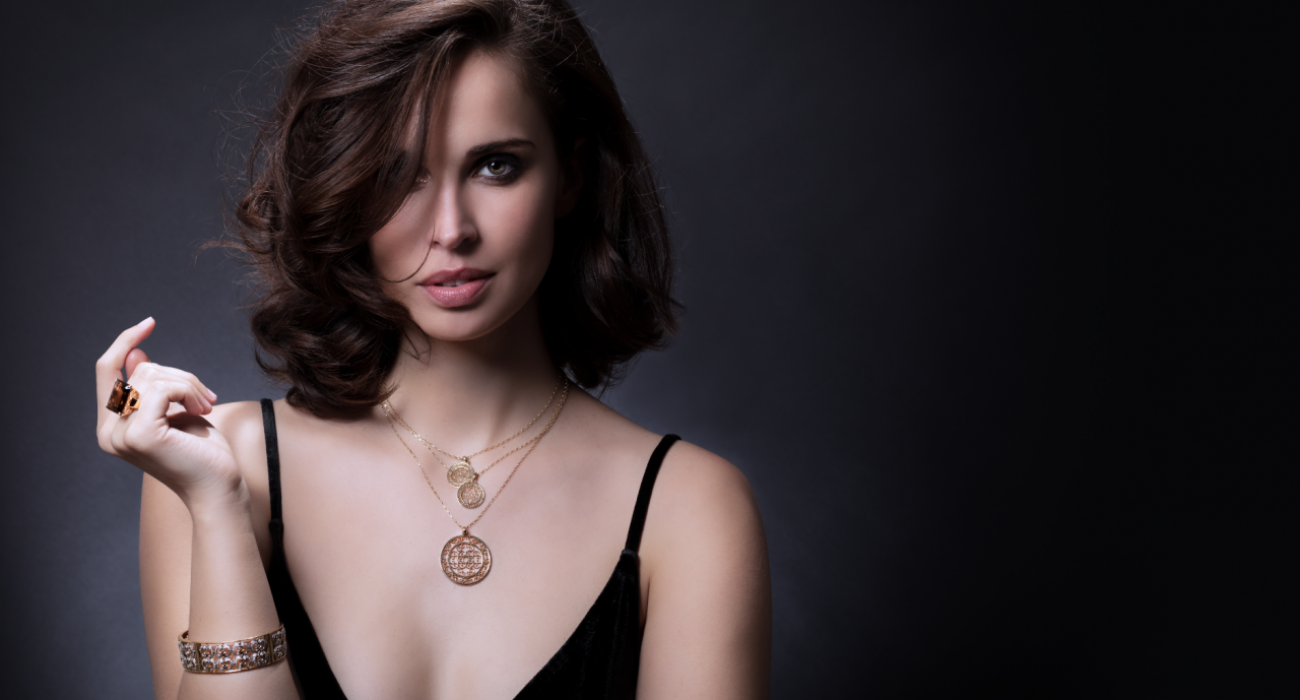 Hendrikka Waage is excited to announce that we have partnered with actress Heida Reed to create her own wish list. The Icelandic actress is best known for her role in the BBC drama Poldark, as well as Silent Witness and One Day, Jo. Hendrikka Waage worked with her to hand-select her favourite jewellery in December last year, to create a Wish List that could inspire women internationally to consider new ways to wear jewellery.
Heida Reed's Icelandic Heritage
Part of the reason for this collaboration was that Reed shares the same Icelandic heritage, and therefore shares a great appreciation of the delicate beauty of Hendrikka Waage's Icelandic jewellery pieces, which are inspired by the Icelandic countryside and natural beauty of the diverse landscape. Hendrikka chose to work with Heida Reed as she is a very talented actress, as well as being authentic as a person.
Sterling silver pendants are amongst Reed's favourites
There are 5 items of Icelandic design jewellery within Reed's personal Wish List, including the iconic Baron Yellow Gold Necklace with its intricate lattice design, which Heida wears layered with the smaller 2cm yellow gold pendants to create a multi-layered effect. This trend is something that is currently in season, and carefully crafted combinations can look extremely chic, so it's important to choose pieces that complement each other and work together.
Inspiration behind the Icelandic jewellery designs
Also selected were the Helm of Awe Sterling Silver Necklace with the 1cm and 2cm charm, which is considered to be a powerful protection symbol within Norse Mythology, and the Prayer Symbol Sterling Silver necklace, which is believed to grant the wishes of the owner, and again is perfect for layering. Reed also loves the Baron Yellow Gold Ring with Smokey Quartz Stone, which is a real statement piece for women of all ages. This piece was inspired by a carafe once owned by the mysterious Baron Charles Francois Xavier Gauldree Boilleau, who himself lived in Iceland at the beginning of the 1800s.
Why Heida Reed likes Hendrikka Waage's pendant necklaces
Although Reed moved to Mumbai to work as a model for two years, going on to settle in London shortly after to begin her acting career, there is something special about the uniqueness of these Icelandic pieces, as Hendrikka Waage is the first international Icelandic jewellery designer. Proud of her Icelandic roots, Heida commented on her social media that she is "Proud to wear jewellery by the talented Icelandic designer" and we are proud of our partnership to showcase the pieces that she has chosen as her personal favourites.
If you're interested in finding out more about the heritage of these pieces, or taking a closer look at any individual piece, you can view Heida Reed's Wish List for yourself here.