View Blog
What jewellery design trends are we seeing so far this year?
July 23, 2019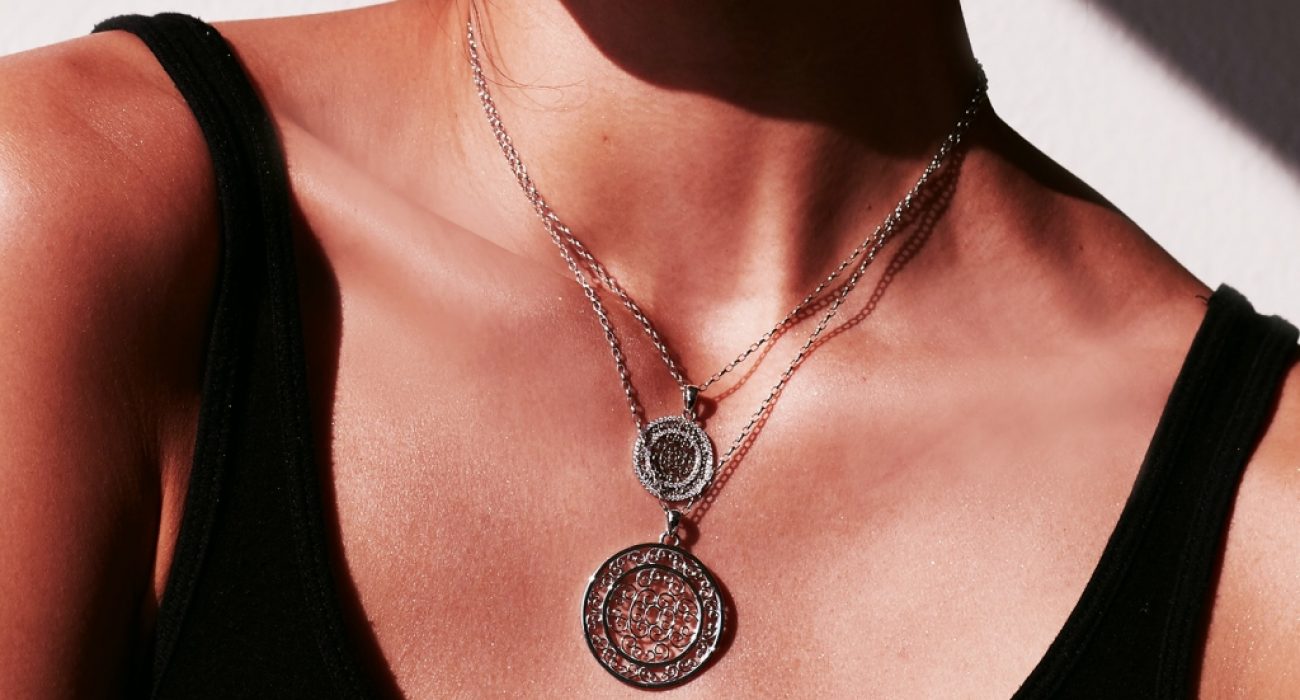 Just like fashion, jewellery design is in a state of constant change as different trends and styles ebb and flow in terms of popularity. From the public thirst for horoscopes to the aesthetic choices of the Royals, there have been many influences on the looks that have emerged as jewellery design trends so far in 2019.
Impact necklaces
The need to make a statement seems to be everywhere right now and the jewellery world is no exception. So far, we are seeing classic pendant style necklaces being eclipsed by designs that are intended to make a real impact, from twisted shapes through to modern, surreal looks. Simplicity, clean lines and oversized pieces are all on trend, and our Baron necklaces are a perfect example of what's popular right now.
A return to yellow gold
Rose gold has been one of the most popular metals in jewellery design in recent years. However, 2019 is already seeing a desire for the more traditional yellow gold right across the spectrum. From pendant chains to statement necklaces, this classic style is now edging out the rose, white gold and platinum that have taken over in the last couple of years.
Attention on the ears
Earrings are an enduringly popular jewellery style but for 2019 they have begun to take centre stage. This year, the more innovative the look the better when it comes to earrings. This has meant elaborate designs and oversized hoops have begun to dominate. Jewellery designers are looking for increasingly more creative ways to decorate this tiny body part.
The influence of the royals
Jewellery has been influenced by the likes of Princess Eugenie and the Duchess of Sussex this year,, with engagement rings that mimic the royals' choices being incredibly popular at the moment. There is also more of a drive towards fashion led engagement pieces and contemporary styles, such as large gemstone rings, including our luxurious sterling silver ring with white zirconia stones, which replicates the style of the engagement ring belonging to the Duchess of Sussex.
Symbolic designs
In 2019 we all seem to be looking to the stars, not for predictions about the future, but for adornments and embellishments on everything from necklaces to rings. Symbolic themed pieces are a simple way to personalise jewellery choices while stars, moons and rockets remain a consistently popular aesthetic. Our Norse Mythology collection embraces this theme and is reflective of Hendrikka's own interest in mysterious and powerful symbols.
These are just a few of the jewellery designs that are proving to be the most popular so far in 2019.
Take a look to see Hendrikka's latest pieces for 2019 here.